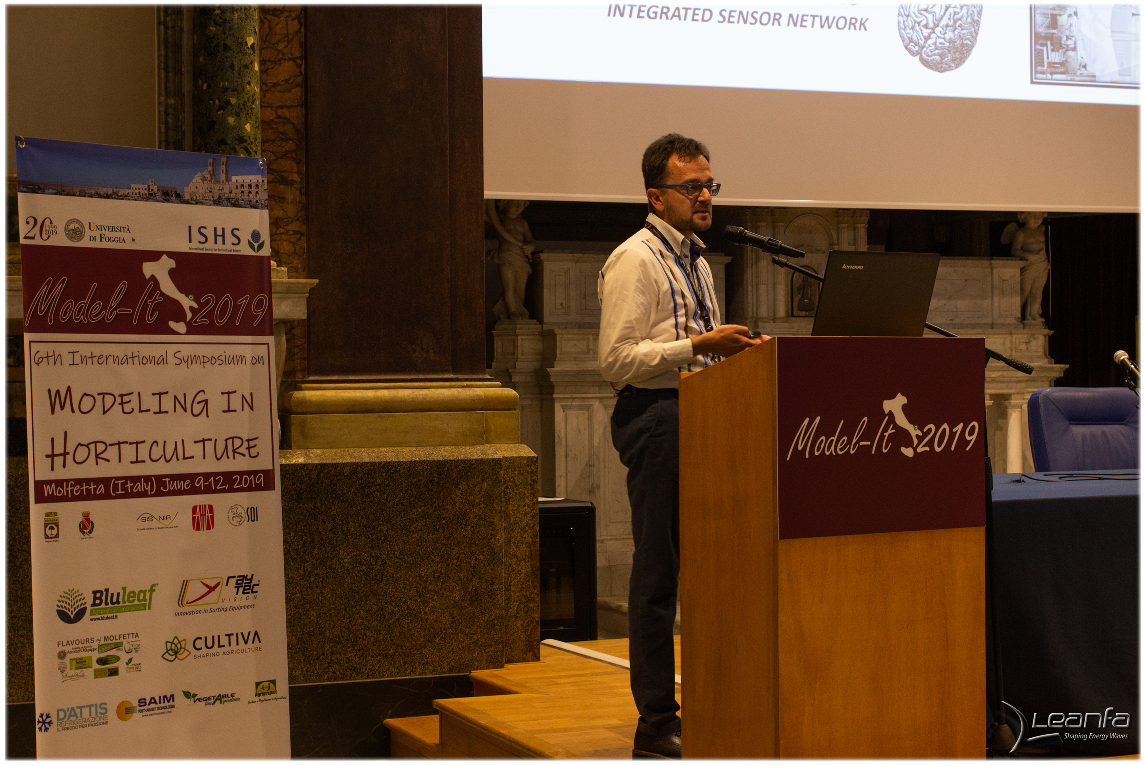 June has been a very busy month for our team, among national and international business trips, launch of new projects, numerous scheduled deliveries and the usual great research and development daily work.
Among thousands of activities, LEANFA had the possibility of an international scientific assessment, on the occasion of
MODEL-IT 2019
, an international symposium dedicated to the application of new mathematical models and innovative technologies to the field of modern agricultural productions.
The symposium, held in Molfetta (BA) from June 9th to 12th, attracted world experts from academia and industry, to discuss the results of valuable research activities applied to the entire agricultural supply chain, from the control of environmental conditions to the fight against plant pests, intelligent irrigation management, transformation processes, automatic decision support and the hot topics of sustainability and precision agriculture.
LEANFA was invited to introduce to the audience
two works of applied research
, the first about the application of solid-state microwave technology to the shelf-life extension of fresh cherries and the second regarding an experimental application of the Pulsed Electric Fields technology to fresh fruit, with the dual purpose of reducing its microbial load and giving a nutritional added value to the juices extracted from it.
The event was a unique opportunity to meet researchers and entrepreneurs of great value and to provide a fundamental scientific validation to the considerable commitment in research and development, which has always been the beating heart of our work.
Thanks to the organizers and to all the new friends coming from all over the world who have appreciated our results, it was a great opportunity for growth!