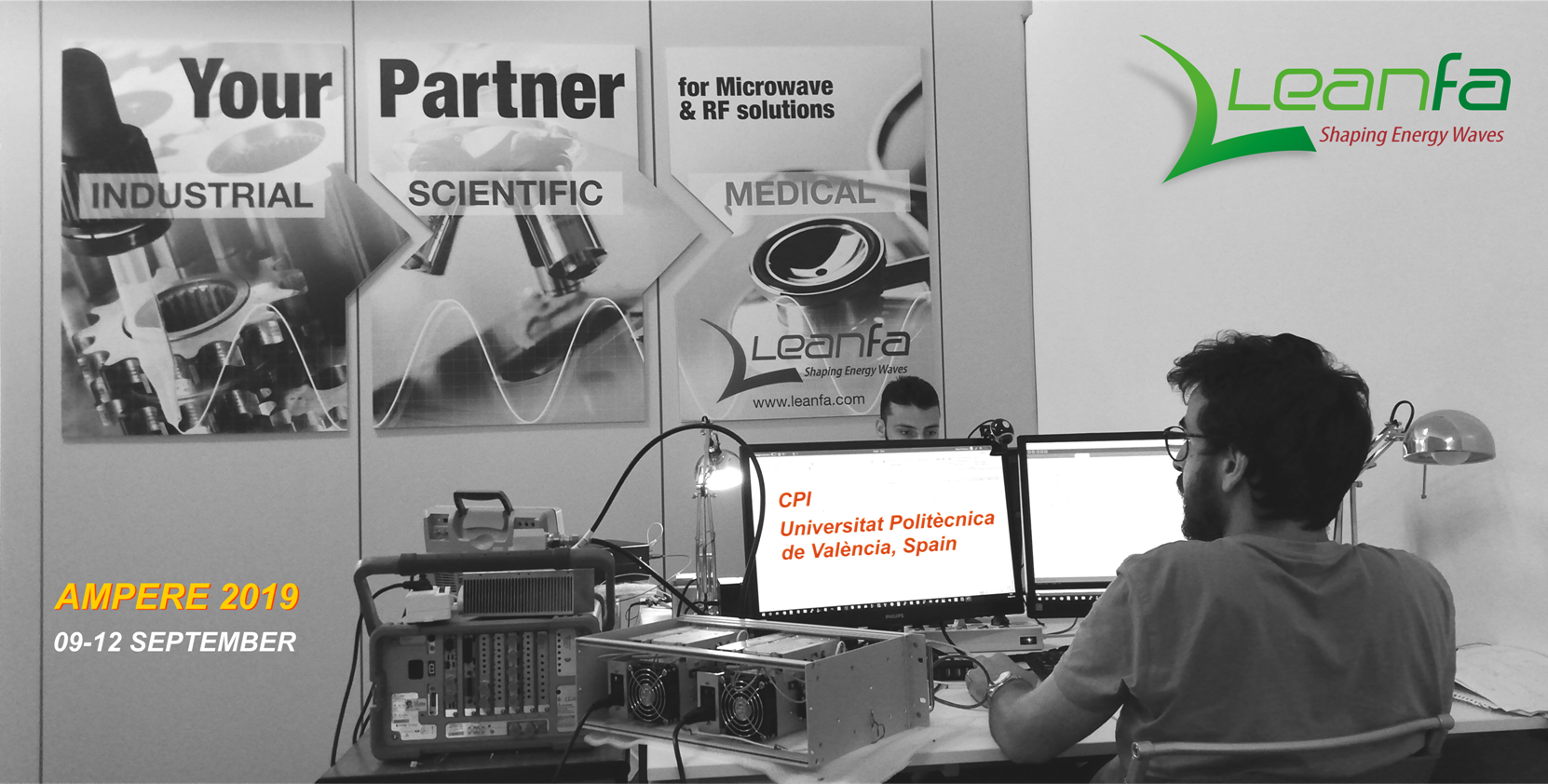 Immediately after the summer break, our solid-state microwave generators are awaited in Valencia for
AMPERE 2019
, the 17th edition of the
International Conference on Microwave and High Frequency Heating
, an event in which LEANFA is also sponsor and exhibitor.
AMPERE 2019 is the largest event in Europe dedicated to scientific and industrial applications of high-power microwave and radiofrequency systems.
During the Conference, researchers and engineers from the global academic and industrial world will examine innovative ideas, create ambitious collaborations and meet international experts in a wide range of specialized microwave and radiofrequency technologies, both in the scientific and industrial fields.
LEANFA is honored to present,
on Wednesday 11th September
, the results of a multi-year research project on a
modular solid-state microwave applicator
for the treatment of raw food materials in industrial environments. The presentation will highlight the great operational flexibility of a solution that combines state-of-the-art solid-state hardware with a powerful software platform with distributed intelligence, capable of generating interesting high-efficiency self-regulating workflows.
We look forward to meeting you in Valencia to know you in person and show you the results of our intense research and development work, we are sure you will appreciate it!