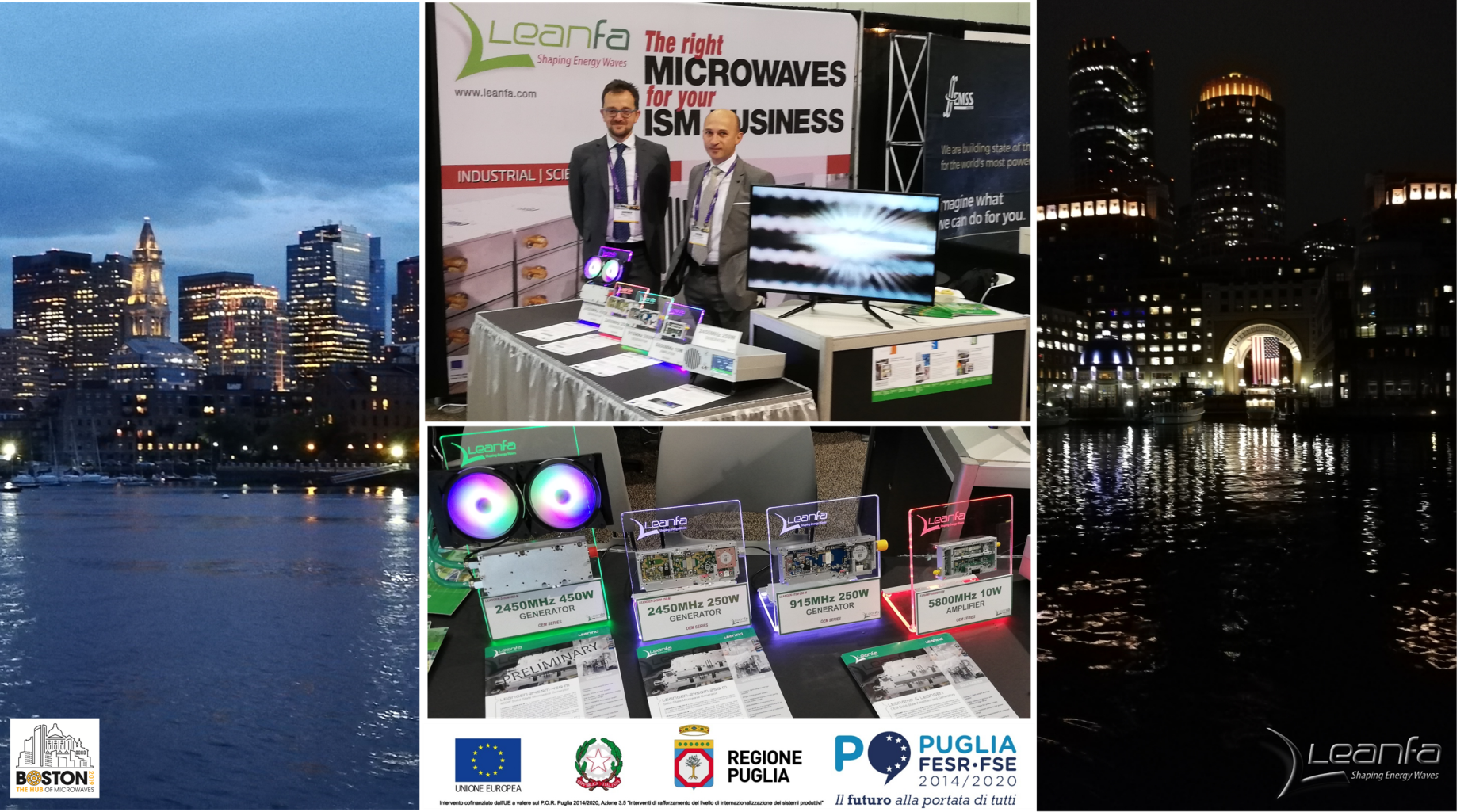 Boston was the first stop of the world tour of our solid-state microwave generators, on the occasion of the
International Microwave Symposium 2019
. We arrived in Boston to introduce our technological proposal to the whole world, present here with about 12,000 participants in search of new products for microwave applications.
Our booth has been subject of considerable interest and, once again, our solid-state generators have proven to be an effective solution to numerous problems in the Industrial, Scientific and Medical fields.
The event has just ended and we can certainly say that the 2019 tour started in the best way, also thanks to the fact that participation in the IMS was carried out with the support of the Funds "
POR PUGLIA 2014-2020, Asse III - Azione 3.5 –Avviso per l'erogazione di voucher a favore dei processi di internazionalizzazione delle micro, piccole e medie imprese pugliesi – Voucher Fiere 2018-19
".
The journey continues, please continue to follow us and we will keep you updated, see you soon!