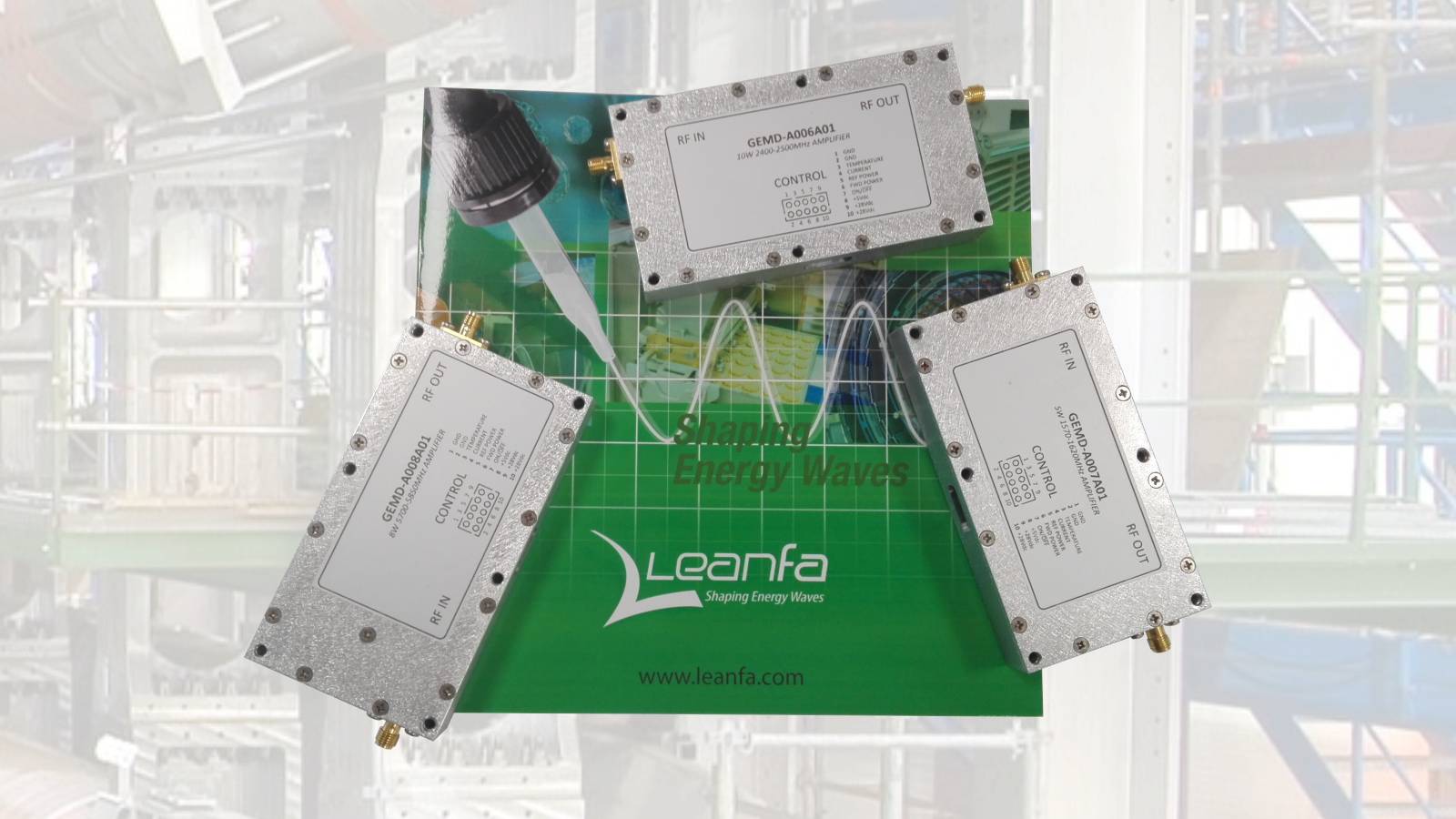 Thanks to the growing interest in our technological proposal, today the range of our OEM modules is extended, for the first time outside the classic ISM field which still represents today our main business sector. The new-born modules from our laboratories are three
power amplifiers in OEM format
, conceived for applications in the telecommunications field.
They are a 10W amplifier operating in the
1570-1620MHz
range, a 10W amplifier for the
2400 to 2500MHz
frequency range and an 8W amplifier operating in the
5700-5850MHz
range.
The first two are based on LDMOS technology while the third uses GaN technology, all of them are characterized by state-of-the-art technology, absolute signal purity, high energy efficiency and long-term reliability.
Like all LEANFA branded products, they are the result of a perfect combination of a twenty-year experience in the high-frequency sector and an operating flexibility that allows us to design tailor-made solutions, offering the customer
concreteness and speed at the right price
.
Do not hesitate to contact us to request new OEM modules tailored to your applications: as you have certainly understood, it is our specialty!