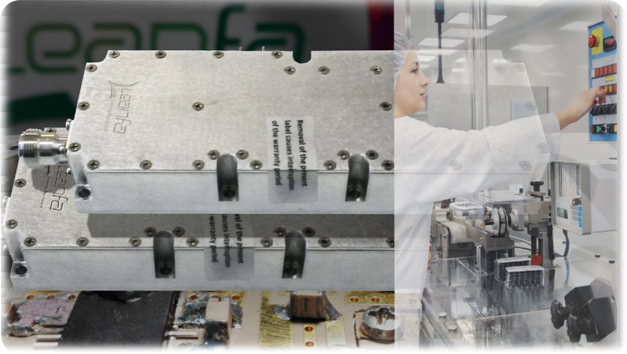 Designing and implementing tailored solutions for the industrial world means first of all to
listen
carefully and ceaselessly. Yes, because customer requirements need to be fully understood and they also often change over time.
We are also living the dawn of the
fourth industrial revolution
, often characterized by the term `
Industry 4.0
`, in which all the production processes are gradually turning into an ecosystem of factories, machines and intelligent objects that are able to communicate with each other in real time and to exchange information with the surrounding environment and, where required, even with the final consumer.
Therefore, designing today an innovative system for the industrial production means immediately responding to the need for efficiency and production accuracy, but also devising automatisms able to allow the system itself to self-adapt to changing operating conditions in the medium-long times.
The ingredients that LEANFA makes available to its customers to create
future-proof
solutions are the three essential pillars of the implementation of innovative solutions for the industry:
Hardware
,
Software
and
Precision Mechanics
. We cooperate daily with manufacturers of electronic devices to test the high-power and high-frequency beta devices, thus ensuring perfect alignment with the constantly evolving state of art in the world of radiofrequency. We write each line of code, both as regards the firmware of our
embedded
devices, and in the software for monitoring and remote control for PC and
mobile
devices. We use high-quality materials and precision machining for all the applicators and the hybrid modules dedicated to the Industrial, Scientific and Medical fields, increasingly demanding in terms of accuracy.
To this selected cocktail of ingredients, we add our exclusive sauce that characterizes the flavor of our projects: our friendliness and willingness to listen. Just taste to believe!