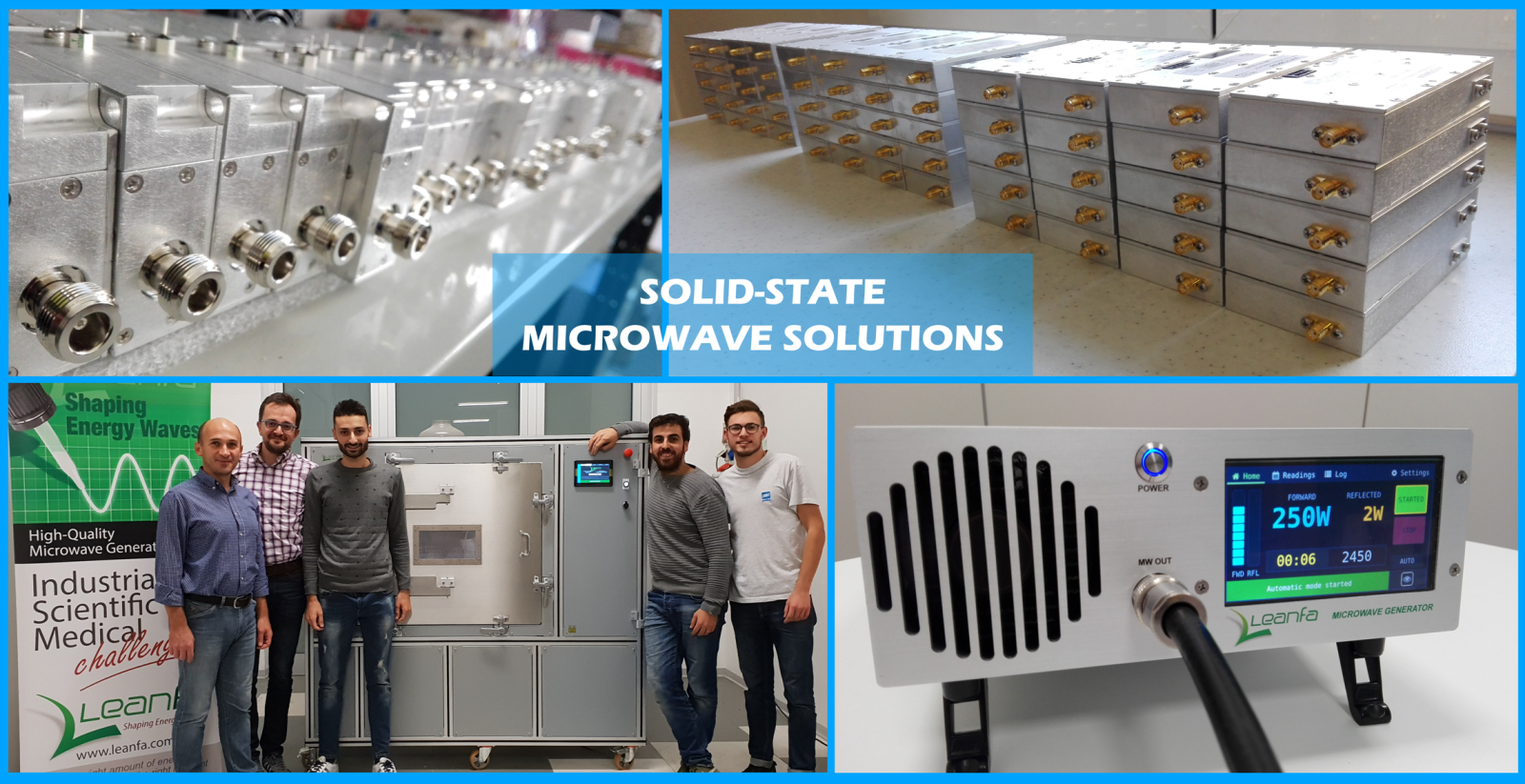 LEANFA's specialty is always the ability to solve demanding clients' requirements for a huge variety of applications that typically don't find suitable answers from conventional processes. We are used to work starting with laboratory
proof-of-concept
prototypes, going on with pilot equipment and finally defining a partnership approach that allows quick and efficient integration into customer's products or factories.
After a fully validated experience with
OEM
supply of solid-state generators and amplifiers, which is still our Company mission, we are happy to show our readers
two of our products
that have already found great interest as modern flexible tools to assess the great advantages of dielectric heating, driven by a unique combination of solid-state microwave generators and distributed software platforms.
Our
2450MHz 250W Solid-State Generator
and our
3kW Kopernicook® Microwave Processor
are both powered by our OEM 2450MHz generators and provide ease and safety of operation, top robustness, full configuration capability and long-term reliability, all supported by a highly skilled team with international experience.
Stay tuned, more details are coming soon!